Clearly, we saved on design and just focused on the power of this tool… 
"We", Whole Whale the team behind CauseWriter.ai, understand the immense power of words and the critical role they play in shaping the world for the better. As a proud B-Corp business since 2019, we're dedicated to helping nonprofits and socially responsible organizations tell their unique stories, amplify their impact, and drive positive change, all with the help of purpose-built AI solutions.

We know there are many AI writing tools out there, this is why we're different. 
The Cause Writer is designed to empower teams by providing them with the tools they need to write effectively and efficiently in their organization's distinctive brand voice. From crafting compelling blog posts and grant applications to creating persuasive social media content and donor personas, our
Cause Writer AI streamlines the content creation process while maintaining your organization's authenticity. We believe in a world where technology is harnessed for good, and that's why our platform is built and maintained by Whole Whale, a team of experts committed to serving mission-driven organizations.
Our starting package at just $99 per month covers all API costs and provides your team with essential training resources to become proficient prompt architects.
Join us in our mission to create meaningful content at scale that resonates with your audience and drives the change you envision.
Snapshot of customized elements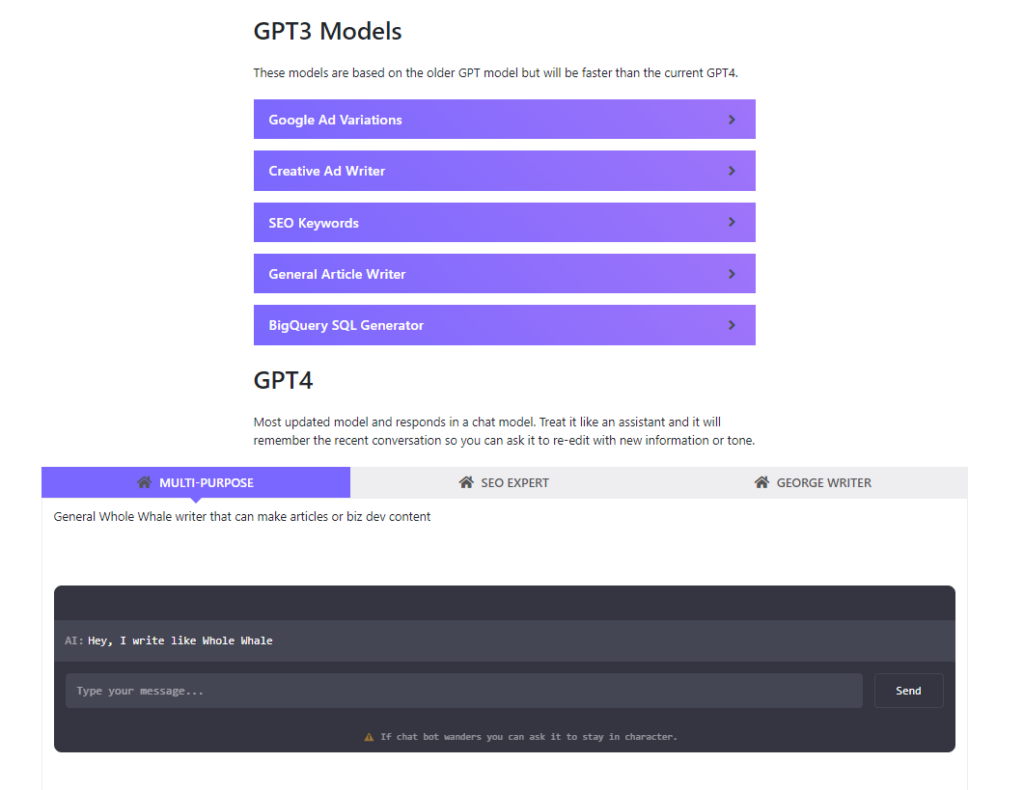 Sign up below to discover the power of AI Cause Writer and unlock your organization's full potential.